2022, Entre-Lacs / Open Sites2021, Festival d'Art de l'Estran
2019, Damyang International Art Festival
2016, In Situ 1.1 Arles
2015, Festival du Film d'Animation d'Annecy
2013, Sculpt'en Sologne
2012, LandArt Diessen
On ne sait qui ils sont, d'où ils viennent et ce qu'ils font là.
Le monde de l'eau est si étrange.
Ce que l'on peut être sûr c'est qu'ils sont là et bien là, et nous regardent.
Resterons-nous indifférents à leur contact ?
Est-ce la nature qui nous regarde ? L'eau qui nous fixe de son mouvement incessant ?
Ou une espèce en voie d'apparition, de disparition ?
Ou alors n'avons-nous plus de rayons d'action sans être sous la vue d'un regard, d'une vision, qu'elle soit naturelle ou même artificielle si l'on pense à la déferlante de caméras de surveillance…
Keep An Eye Out , ici, ou là, nous invite à garder l'oeil ouvert !
Keep An Eye Out à Villeneuve d'Ascq
Open-Sites / Entre-Lacs 2022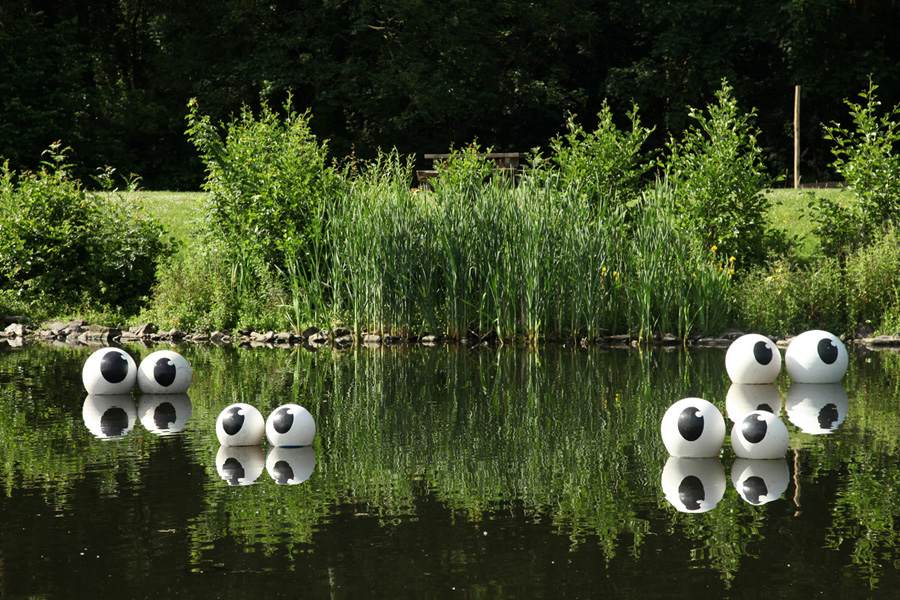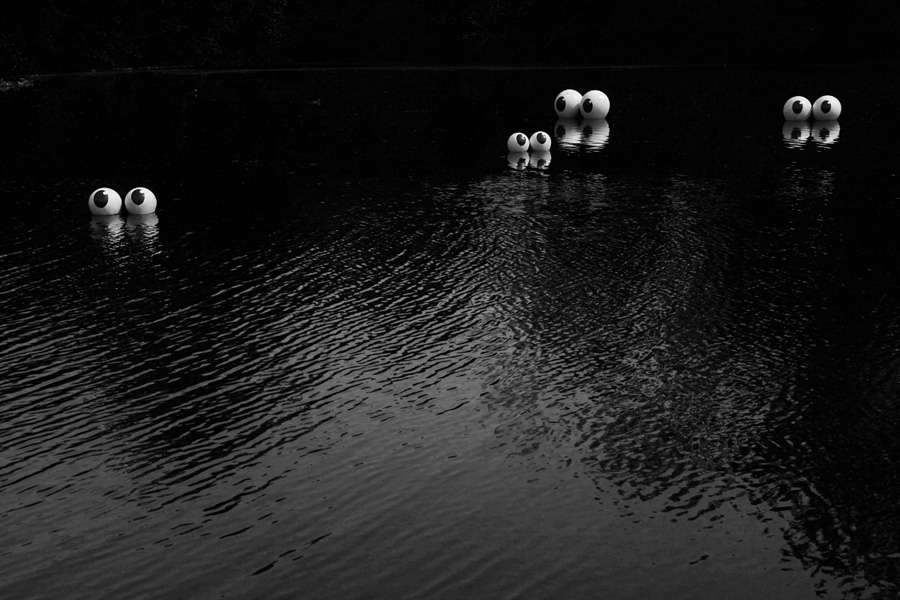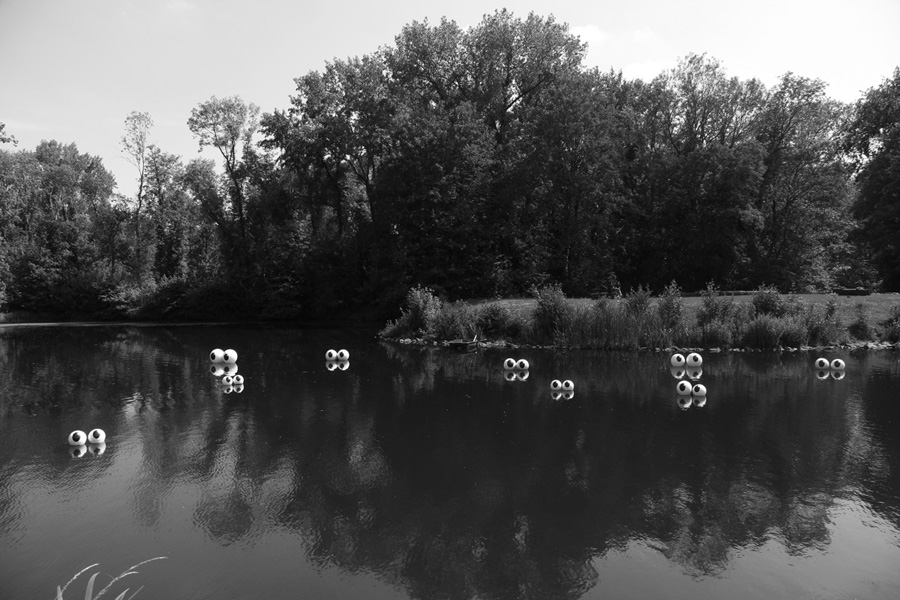 Keep An Eye Out sur la Côte de Granit Rose
Festival d'Art de l'Estran 2021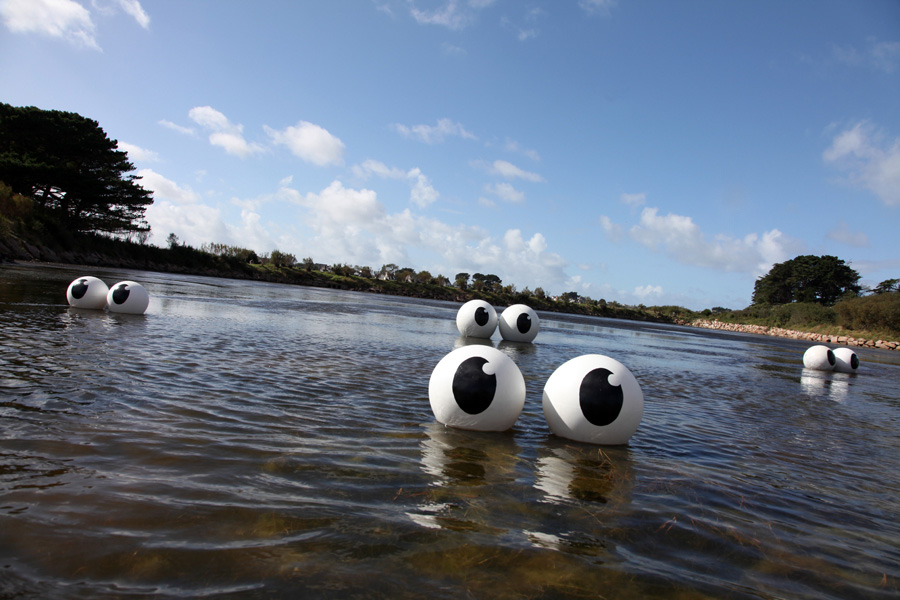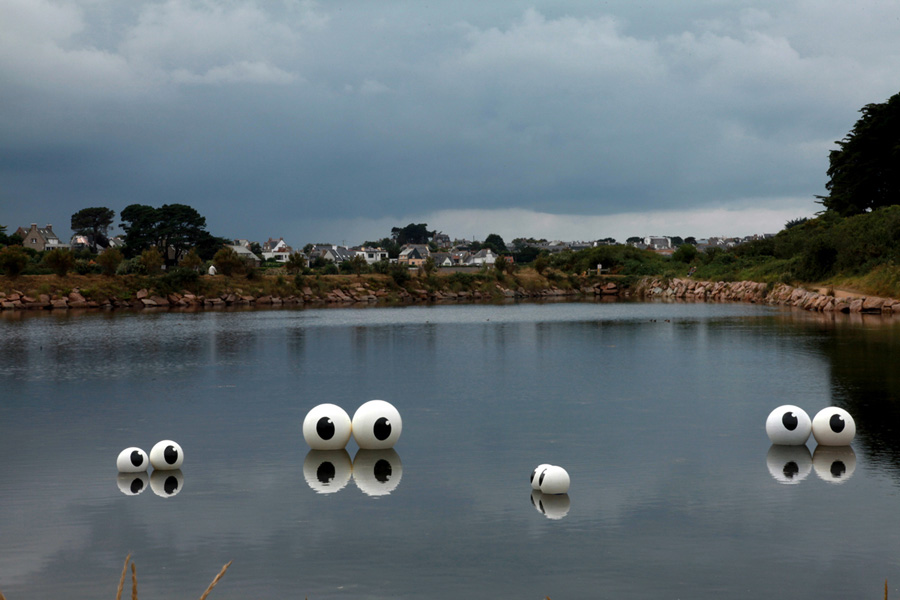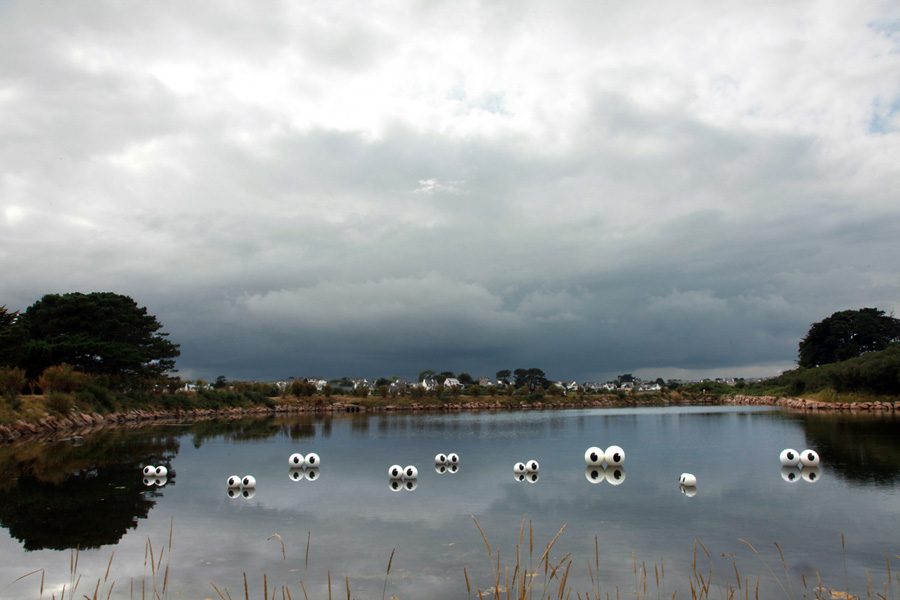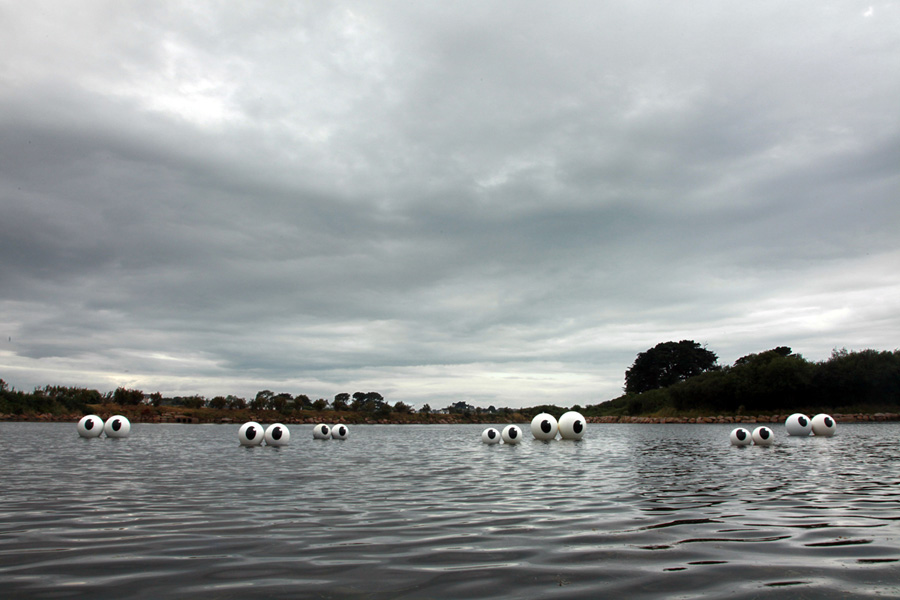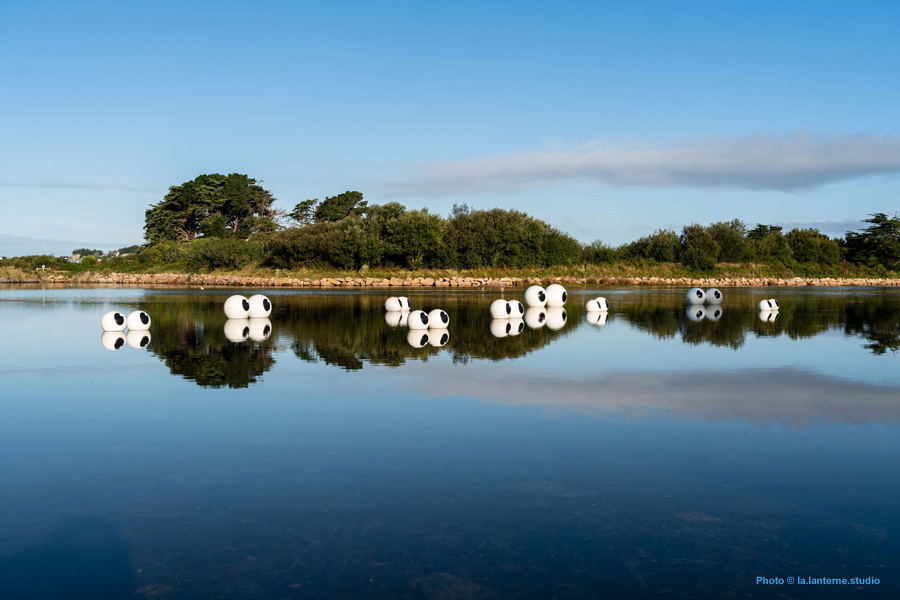 Keep An Eye Out in Korea
Damyang International Art Festival 2019, Corée du Sud
IN SITU 1.1 2016
Du 2 juillet au 30 septembre sur le Rhône à Arles, quartier de la Roquette
Vernissage le 2 juillet à 19 h dans le jardin Hortus du Musée départemental Arles antique.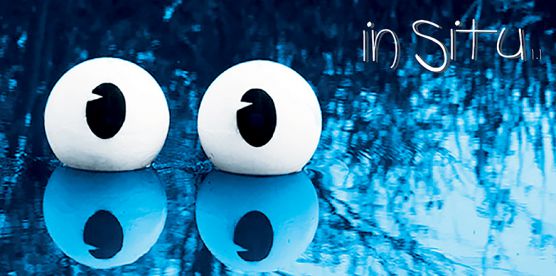 Keep An Eye Out, in Arles and everywhere else…
FESTIVAL INTERNATIONAL DU FILM D'ANIMATION D'ANNECY 2015
Du 15 au 21 juin sur le lac, entre les jardins de l'Impérial Palace et la Plage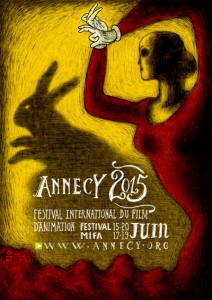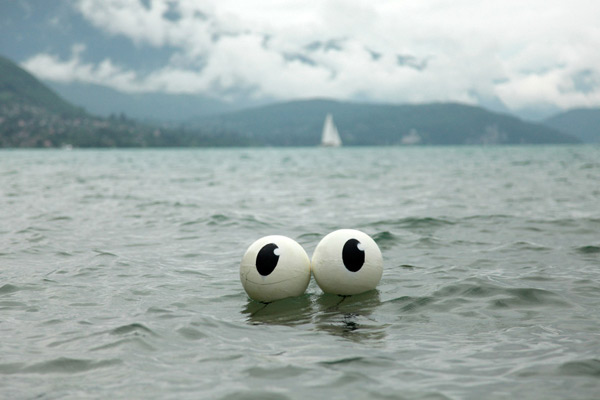 Keep An Eye Out, in Annecy and everywhere else…

SCULPT'EN SOLOGNE 2013
Biennale de sculpture monumentale contemporaine
Exposition du 1er juillet au 29 septembre 2013
Keep An Eye Out, in Sologne and everywhere else…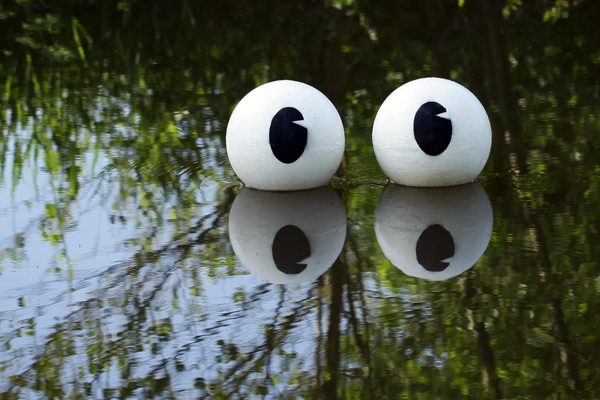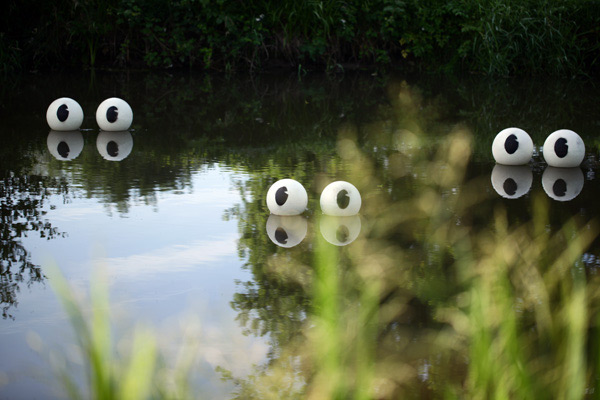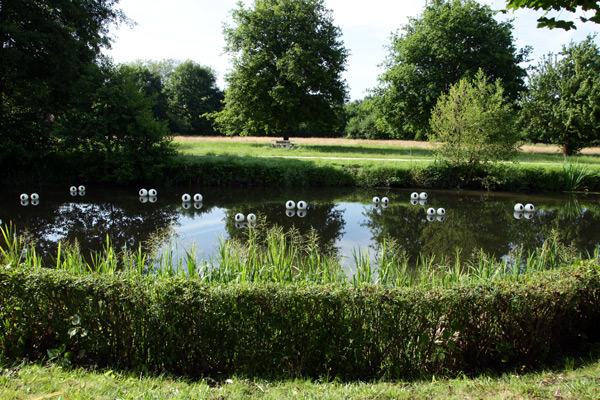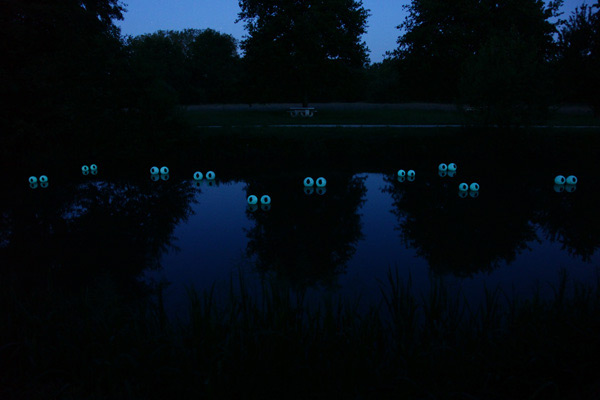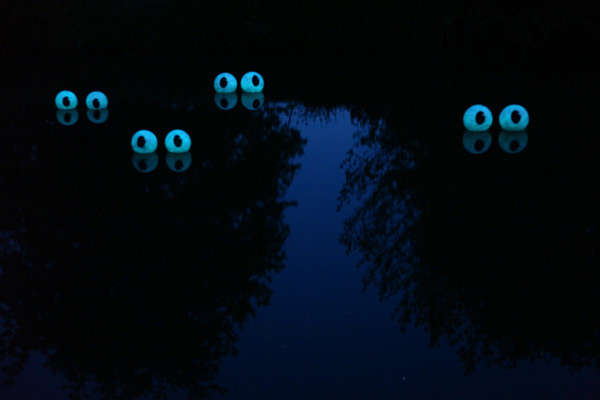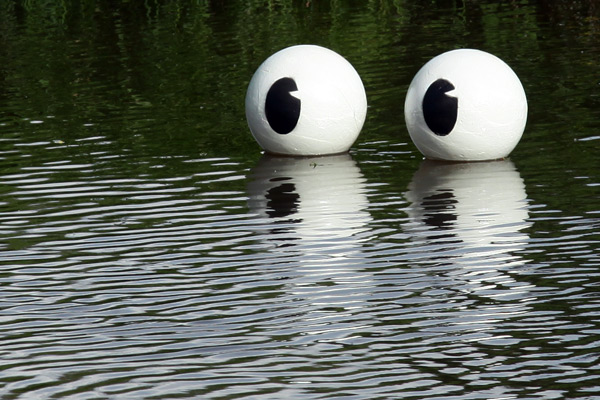 LANDART DIESSEN 2012
Résidence artistique du 1er au 7 septembre 2012
Exposition du 8 au 23 septembre 2012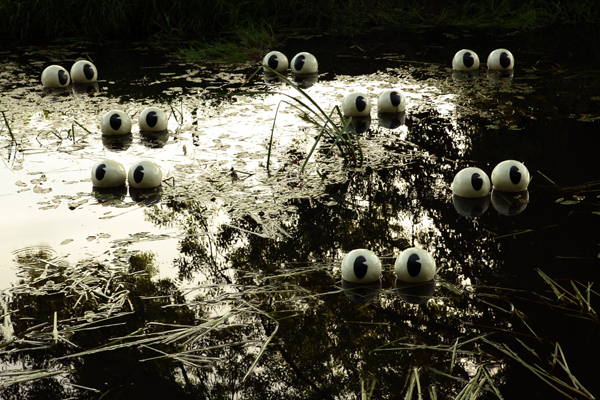 Keep An Eye Out
Marc Limousin works as a visual artist and photographer. Concerned and curious about the way people perceive the environment, he's using water as the main vector of his work. With different media, he studies the environment, the changes occurring in time and place, in reality and movement to reveal new visions created from the interaction of human footprint with the different elements.
'(m)ondes de rives' ('River's Look') is one of his major artworks: A reflection, which shows the land or the city seen by the river. While the river flows through the town, land and nature, the artwork exposes how would the water sees its own surroundings through its eyes as a river. The looks reveal what French philosopher Gaston Bachelard wrote: «It's the water which sees, the water which dreams, the water which thinks… so the water is the glance of the earth, Its device to look at the time».
A river's look is always different. Take the eyes of the river that flows through the city and put yourself in the river's place. Follow the river course, foliage are flashing past and architectural fragments appear. The sky is there above. The landscape gets mixed up, signs are furtive, movements are ineluctable, finally the river's look arises. You are the water. Its reminiscence, its liquid reflection, deeply impressionist.
'Keep An Eye Out'
Who are these eyes? Where are they from? What are they staring at?
A few questions, as a tribute to Earth.
Keep An Eye Out, in Diessen and everywhere else…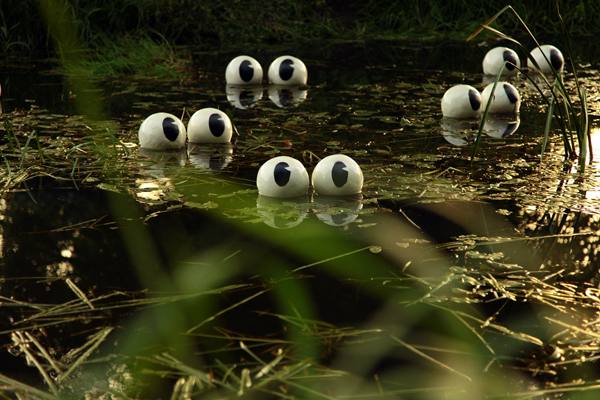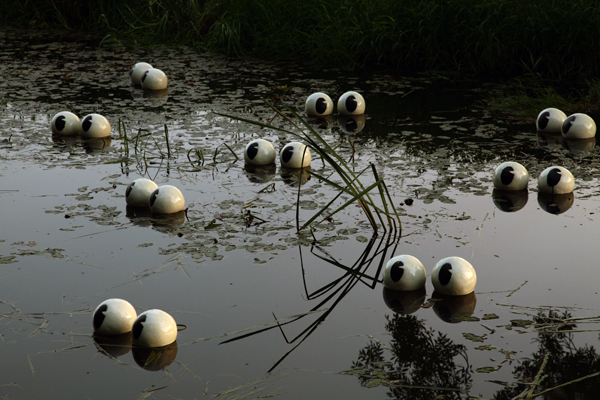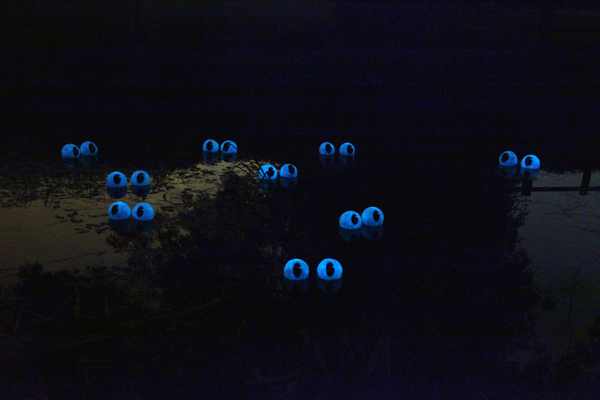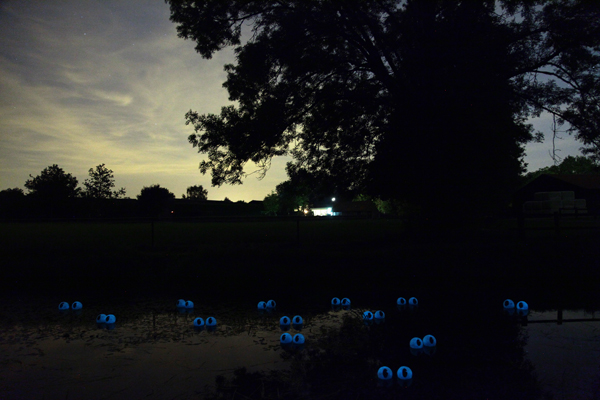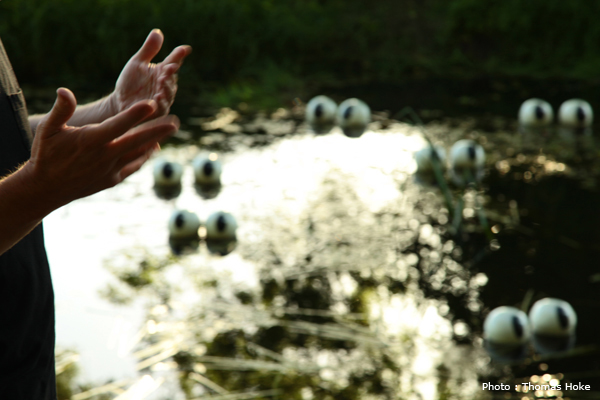 Making of