Bewegter Wind
Internationale Windkunst in Nordhessen (Allemagne)
08/2018
Entre-Lacs
Open-Sites, Villeneuve d'Ascq (59)
06/2018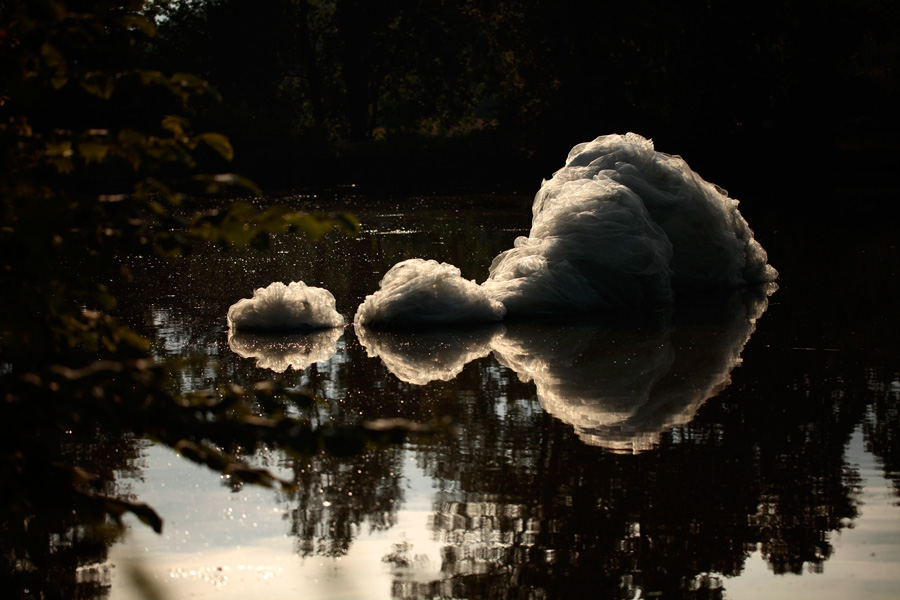 The Stop
Filet anti-grêle recyclé, L 8 m x l 3 m x h 2,50 m.
Il est sans doute bon de se rappeler que les nuages n'ont ni frontière, ni patrie.
Mais pourquoi celui-ci s'est-il posé ? Plusieurs raisons s'offrent à nous :
figure poétique d'un original au havre avant de rejoindre d'autres cieux ou nuage errant ne sachant où se diriger, comme surpris par les dérèglements climatiques en cours ; évocation de l'oiseau migrateur qui s'abrite le temps de reprendre force ou reflet fragile d'une existence sur la route de l'exil ; ou encore toutes autres interprétations dont le ciel sera la limite (The answer, my friend, is blowin' in the wind).