Musée d'Art Contemporain de Montélimar
"Art dans l'espace public" du 01/07/2021 au 15/10/2021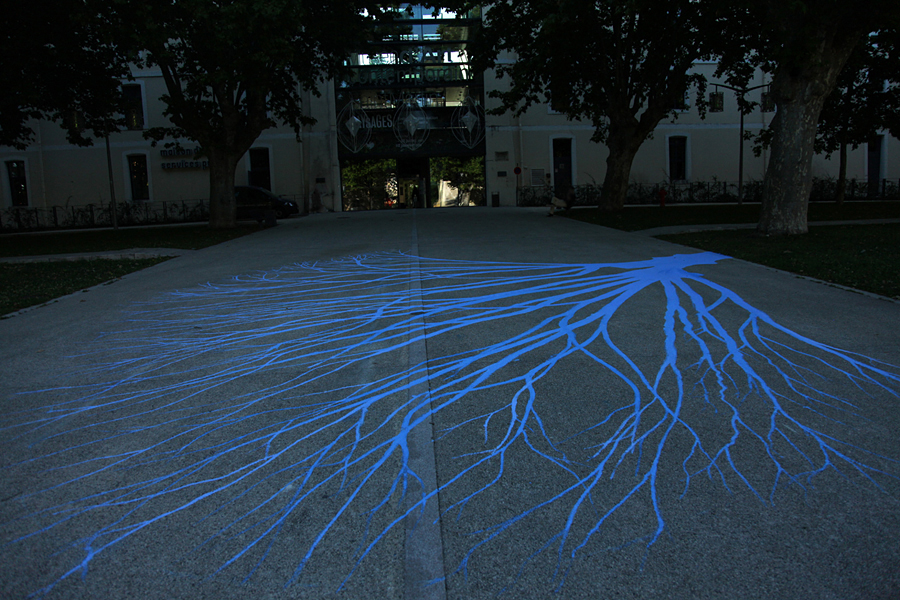 The Shadow Of A Doubt
Lime and casein paint, natural pigments.
The silhouette of a tree on the ground. We will recognize the shadow cast by the plane tree at a certain time, at a certain season, but we cannot say which ones, doubt is allowed. If we perceive a tree on the ground, we can think of deforestation, but let us also recognize the diagram of a hydraulic network, of a watershed with its sources, its rivers, or the drawing of the root system, irrigating the tree, a tree of life.
A temporal trace at the crossroads of urban art, photography, landscape painting and conceptual art, in
L'Ombre d'un Doubt
, anything goes.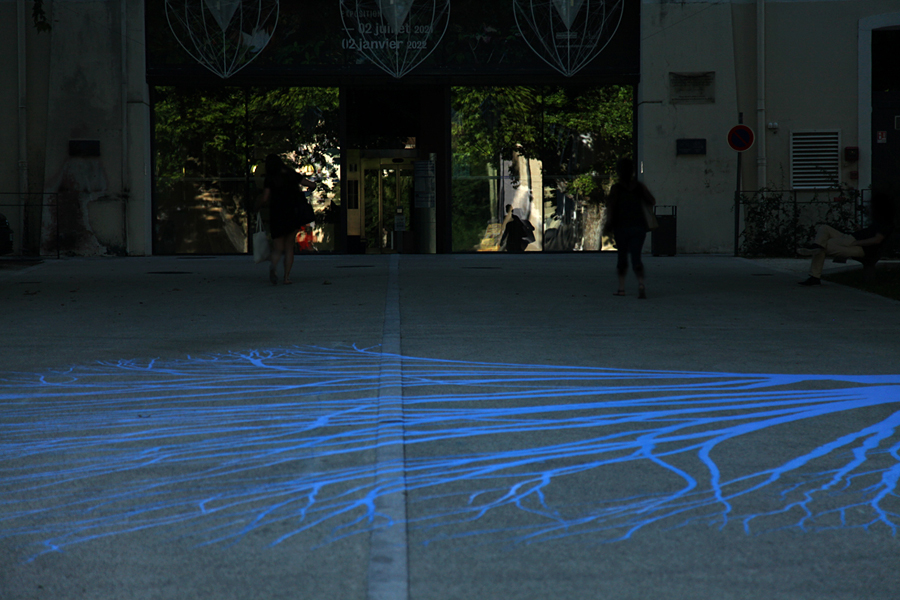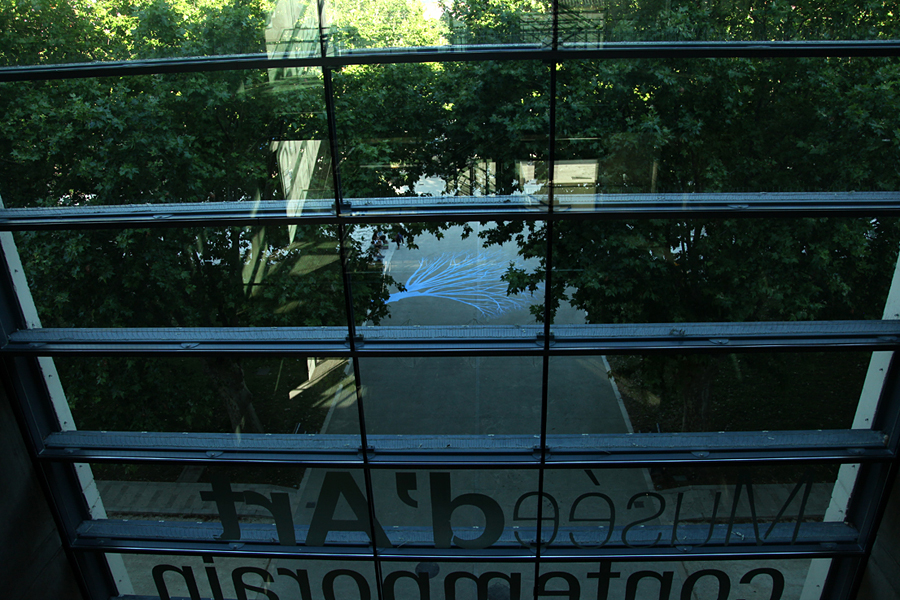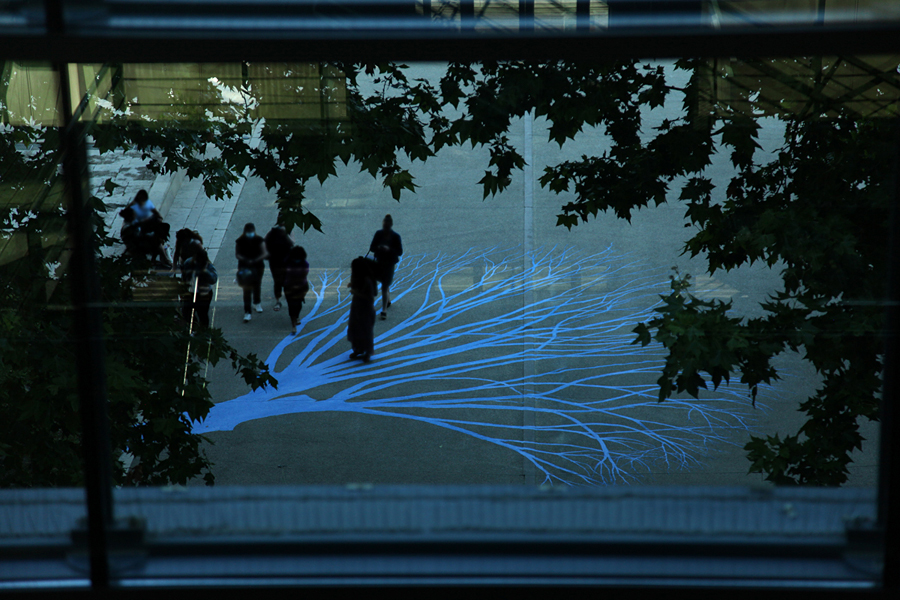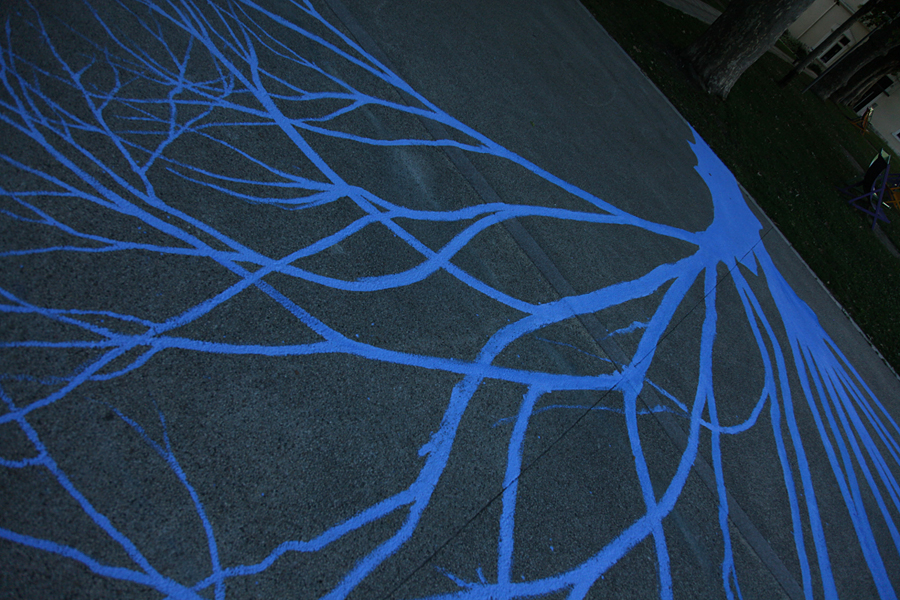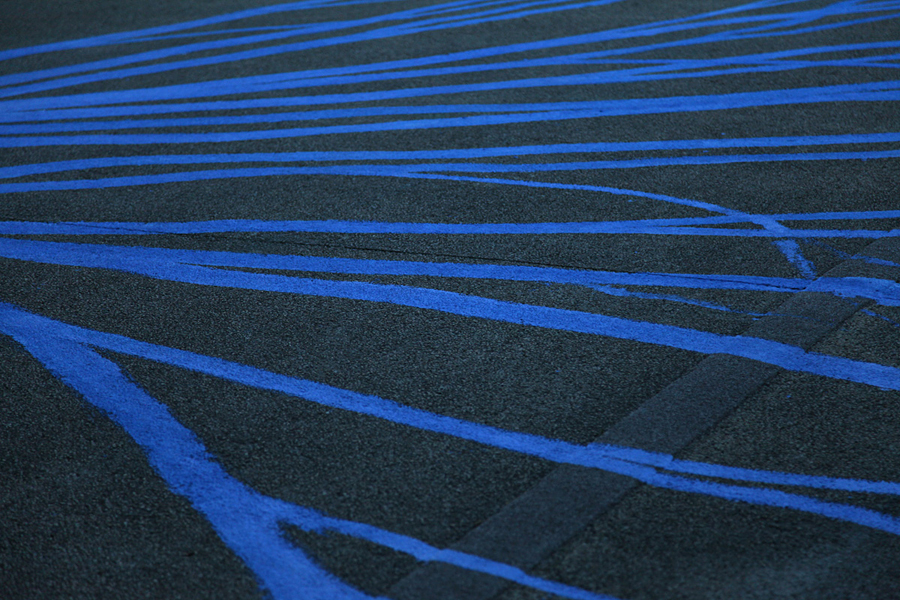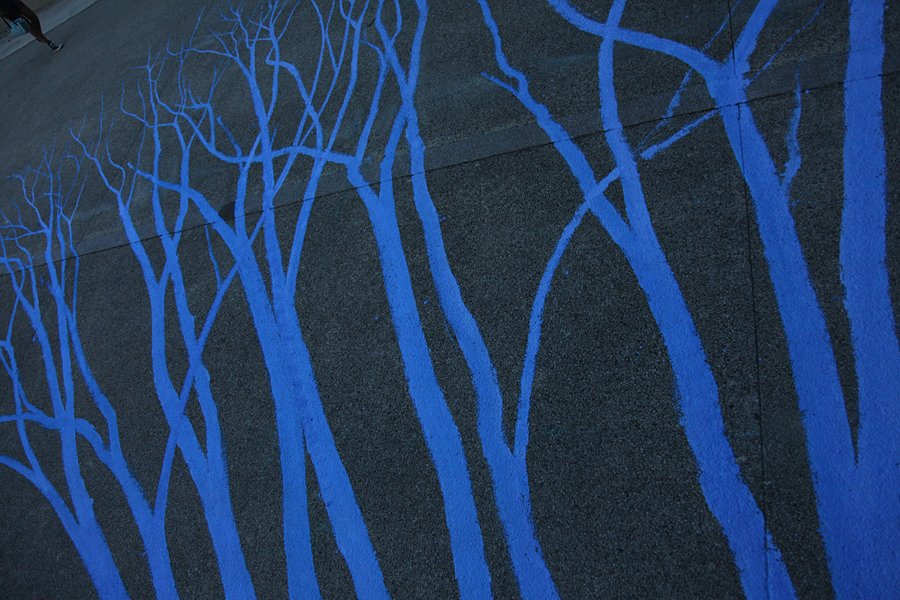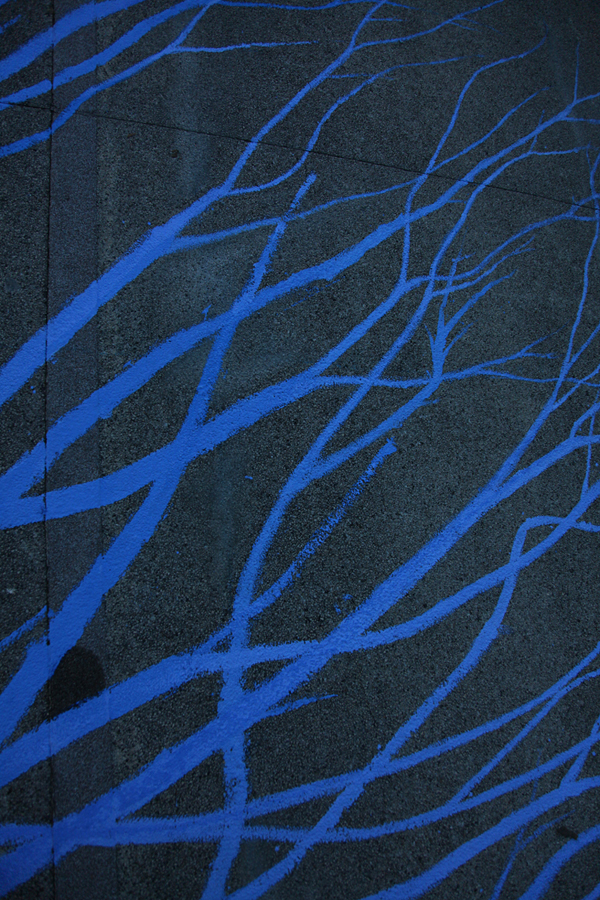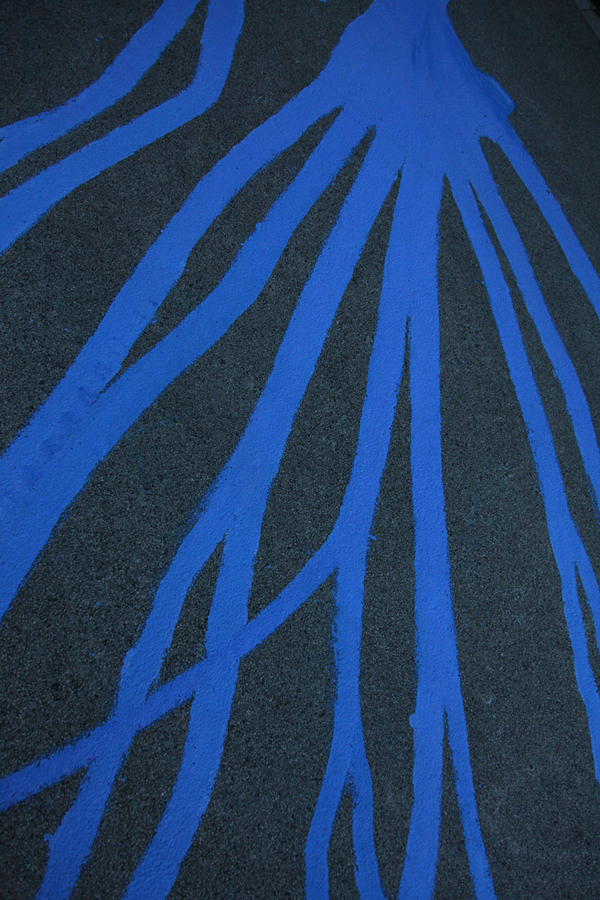 All photos Marc Limousin.
Making of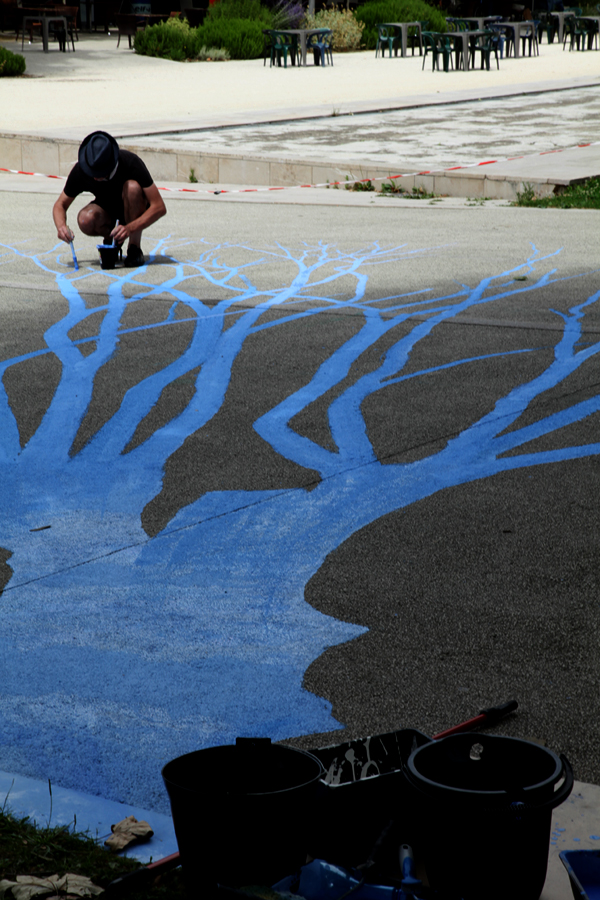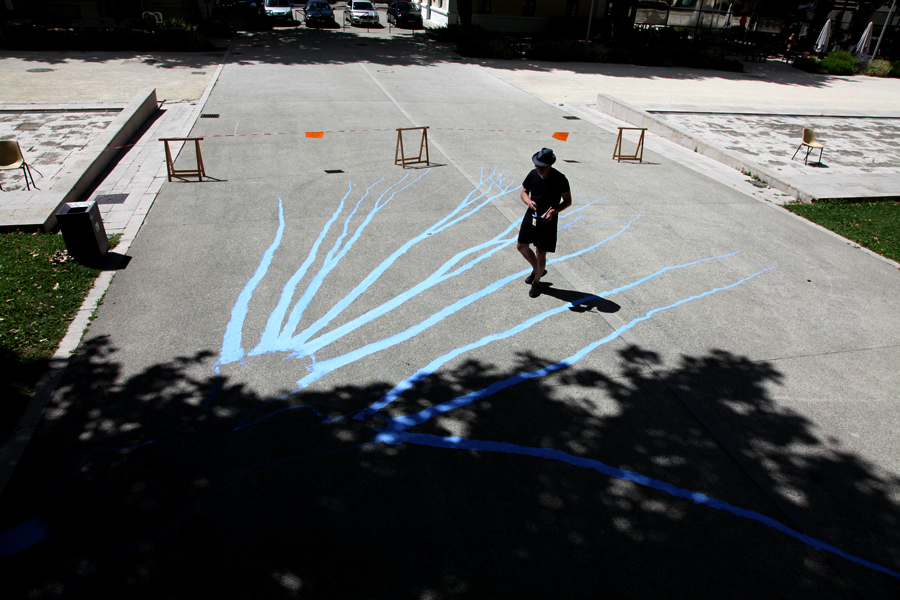 Photos Grégory Lasserre – Scenocosme.