LANDART DIESSEN 2017
September 2017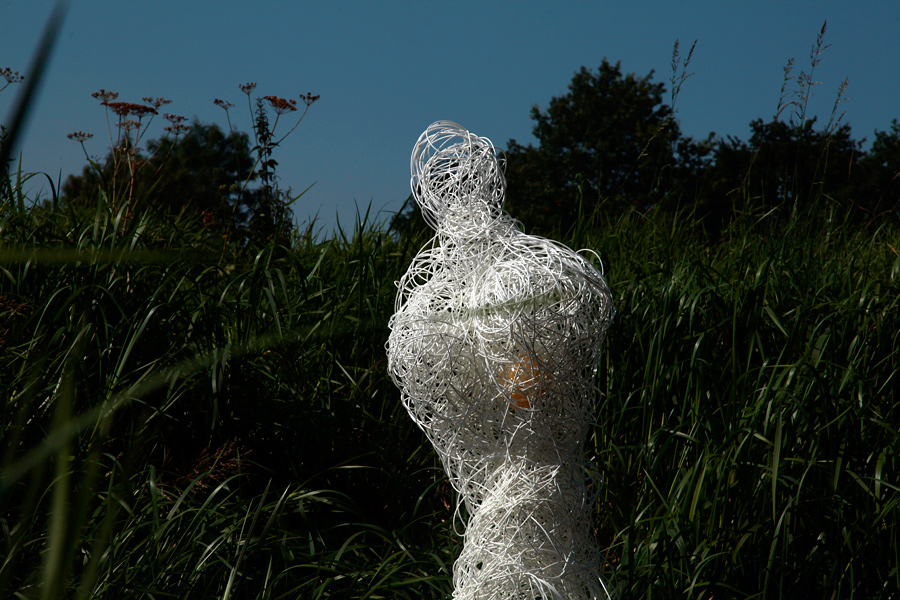 Venus Diessen
The Venus emerges from water of the Reusel River.
She has a graceful body playing with forms, she's made of bioplastic, more precisely with PLA filament for 3D printing, but no 3D printer is to be used.
Her heart attracts light and reacts with the wind. It's gold, more precisely,it's covered in gold leaf, unalterable and eternal.
Thus Venus Diessen sculpture creates a dialogue between artificialness and nature, time and timelessness, ephemera and sustainability, vegetal and mineral, the living and non living.
By reactivating these symbolic elements, the sculpture operates a junction between the history of man and the history of art, on the edge of water and the air.
PLA (polylactic acid) is a biodegradable and bioactive thermoplastic derived from renewable resources, such as corn starch, tapioca roots, chips or starch or sugarcane.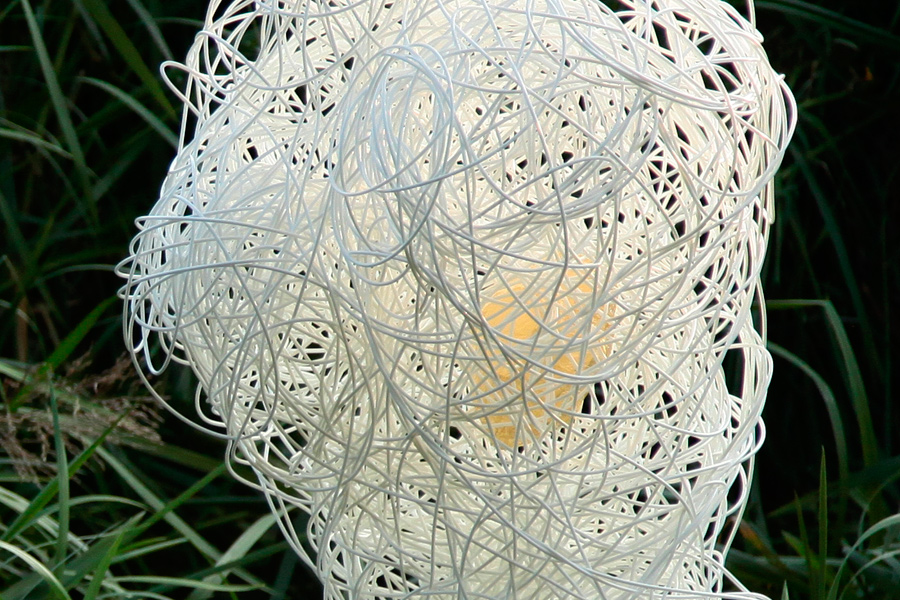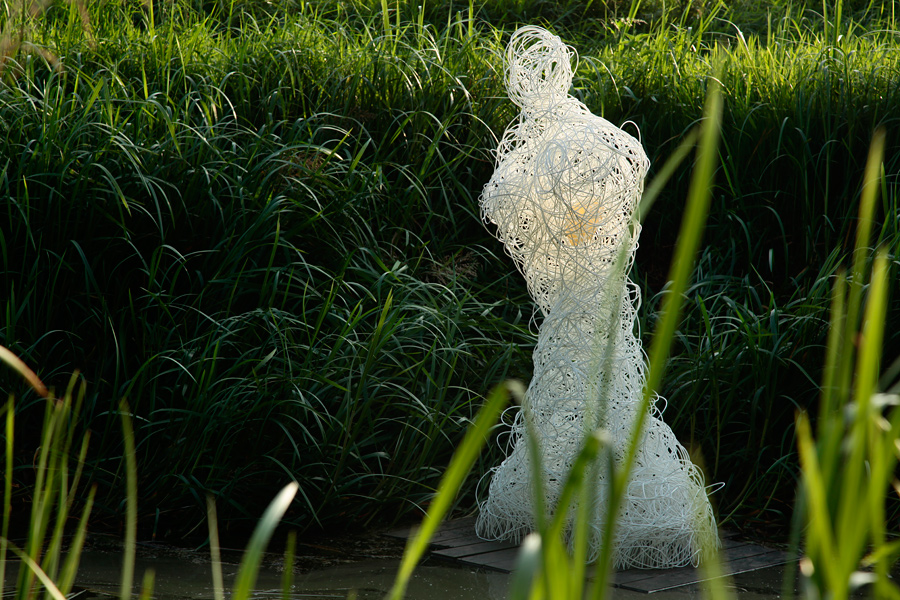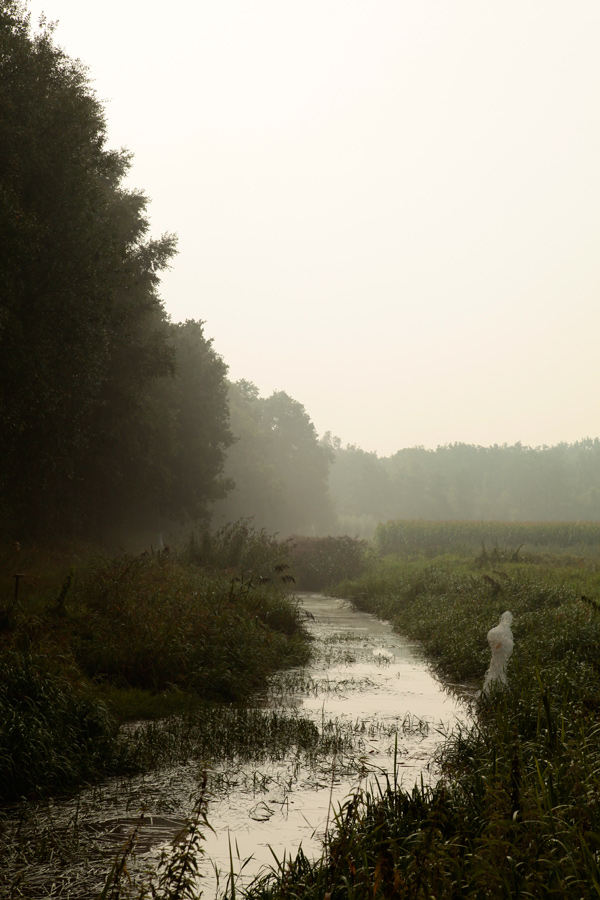 Making of